More than 150 European companies use our products, from modules to devices, for their own IoT applications …
FACTORY
NEMEUS know-how and ready to use products allow to deploy quiclky wireless sensors and gateways for factory domain, giving better ROI than traditional wired sensors by reducing drastically deployement time and application costs.
Most of these devices are "plug&play" solutions embedding directly sensors to measure temperature, hygrometry, acceleration, etc…
We also provide usual industrial interfaces like 4/20mA, 0/10v and digital input/output to increase possibilities by adding your own industrial probes like pressure gauges, flow sensors, etc …
A large bio-chemistry company needed to regularly monitor the temperature variation of several tens of « fridges »containing added value products without having personal staying close to them every time, especially during week-end. Their objective was to have an alert message send by SMS to dispatch a personal on site to take quick action in event of fridge failure.
In this context, NEMEUS has proposed and deployed a private LoRa WAN network based on the MG003-L-EU gateway and autonomous NIS-TR-LS-EU temperature sensors. A Custom applicative software was in charge of analysing/logging the temperature value sent periodically by sensors and sending SMS message in case of abnormal events.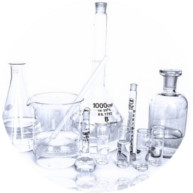 SMART CITY
NEMEUS has been involved, as module provider or HW/SW/RF design consultant, on several SMART-CITY projects such as Energy monitoring, Street lighting management, Asset tracking with SigFox protocol, Public LoRa WAN network (Orange & Objenious) or with a Custom LoRa protocol (Local loop).

We developped also our own device for measuring the filling rate of containers such as cardboard, glass and all-purpose containers based on NEMEUS ultrasonic technology.
–
The NEMEUS solution was chosen by LACROIX Sogexi company as the module for the radio local loop of its public lighting management system SIR WIRELESS which is able to monitor the light intensity of several street lights based on motion detection.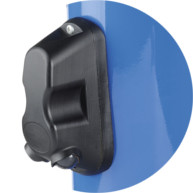 NEMEUS is involved in a project to measure the filling rate of waste bins on the motorway areas of France with the company Objenious. In collaboration with several partners, we provide an ultrasonic sensor solution NIS-UL-LS-EU which measures the distance and temperature every hour and returns information to the network 4 times a day.
This solution, which uses time-of-flight distance measurement, can be used in waste management as well as in the periodic measurement of river levels or the level of filling of any type of container such as silos.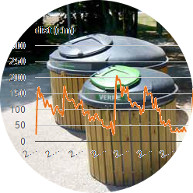 AGRICULTURE
–NEMEUS has been involved in several projects linked to agriculture domain as Reference Design or module provider.
The NEMEUS technology has been selected as Reference Design, by MEDRIA Technology company to renew its range of sensors in the field of cattle breeding for heat and calving detection. Working with MEDRIA teams, NEMEUS participated to the integration of Applicative software and algorithms from MEDRIA company to reach a cost optimized solution.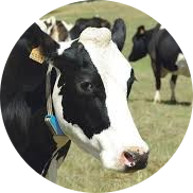 ENERGY
NEMEUS acted as solutions provider (module / XBEE board) for different energy management solutions requiring LoRa and/or SigFox radio communications.
NEMEUS bi-mode LoRa/SigFox module has been selected by IXEL company to be embedded into its LoRaTIC product which convert an ERDF (ENEDIS) meter into a solution connected to Internet through LoRa or SigFox network and giving periodically a view of current consumption. This solution has been validated on Objenious (Bouygues Telecom), Orange and SigFox networks..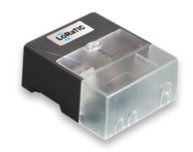 CUSTOM DESIGN APPLICATIONS
NEMEUS uses its experience in the design of generic products to produce Custom products. Here are some applications :
Temperature, PH and ORP sensor for measuring water quality in swimming pools with LoRa, SigFox and BLE connectivity
GPS positioning sensor with LoRa connectivity
Network performance sensor with LoRa, SigFox and BLE connectivity
1W module in 400-470MHz band for railways area with LoRa connectivity